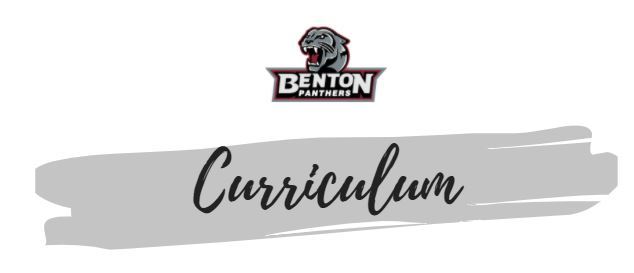 The Benton School District provides a quality instructional program which is designed to help each child reach his/her maximum potential. Academic programs of study give students a rigorous educational experience which will enable all students to learn the skills and acquire the knowledge necessary for them to succeed.
Instructional Facilitators
Brandy Beckman, Secondary Math
Sarah Brown, Elementary Literacy
Kelli Fuller, Elementary Math
Cheryl Hentschel, Elementary Math
Emily Kerksieck, Elementary Literacy
Jenny Parnell, Secondary Literacy
Jodi Quinn, Dyslexia/RTI Specialist
CLOSING THE ACHIEVEMENT GAP
Closing the Achievement Gap Task Force

Policy Statement
The committee is dedicated to assuring that each child attains his fullest potential. High expectations will be maintained for every student regardless of economic, racial, or ethnic circumstances. It is the committee's belief and understanding that the effects of the achievement gap are felt by all students and that closing the gap will, in turn, benefit the student body as a whole as well as the community. A well educated citizenry is in everyone's interest and we call upon parents and the community to join as partners in this collaborative effort.