SALT BOWL INFORMATION 2023
Join us at the Everett Infiniti Pep Rally to get our Panther's hyped up for the big game!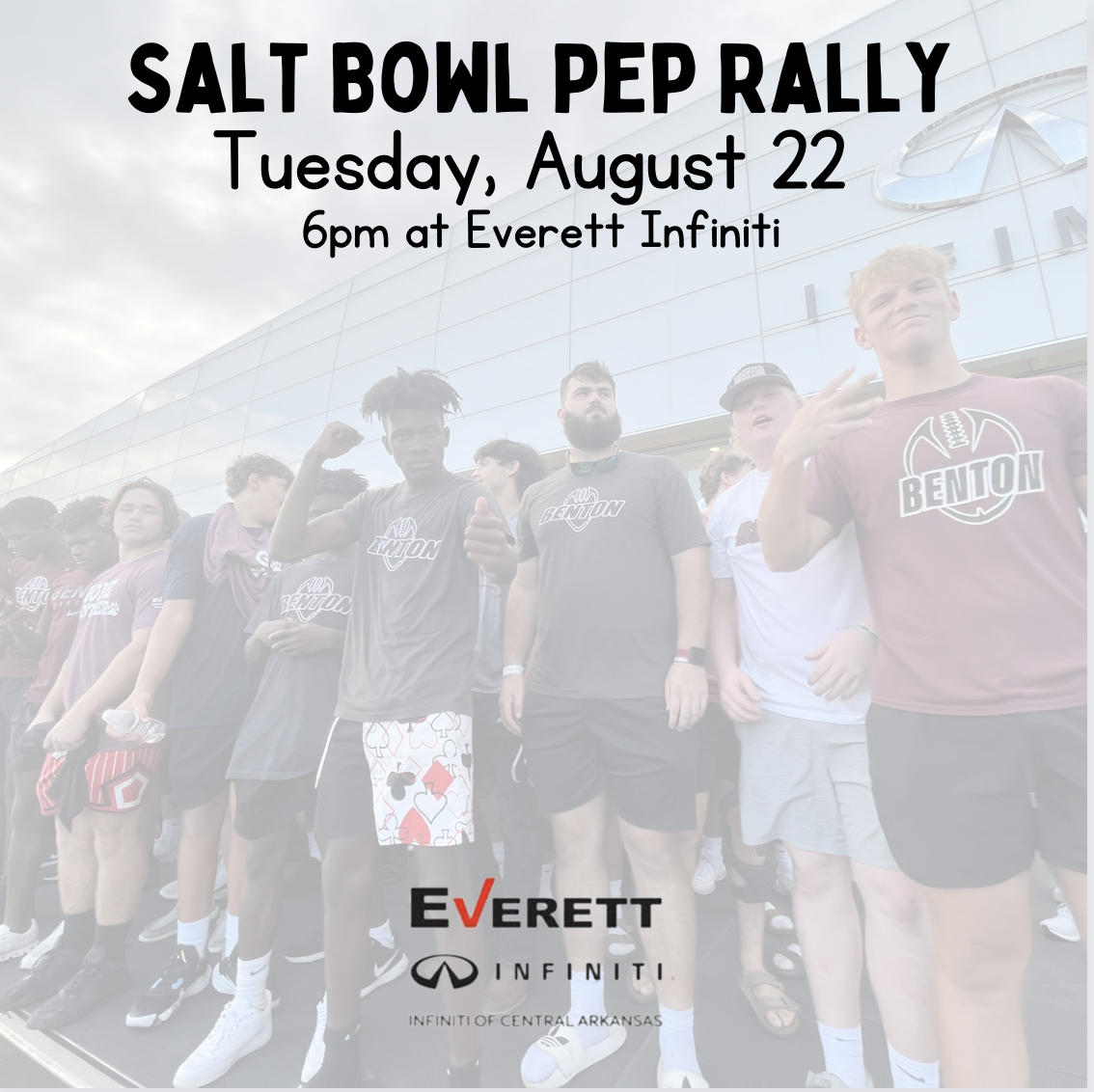 Salt Bowl Press Conference, Wednesday, August 23rd from
11:30-1:00 at the CTE.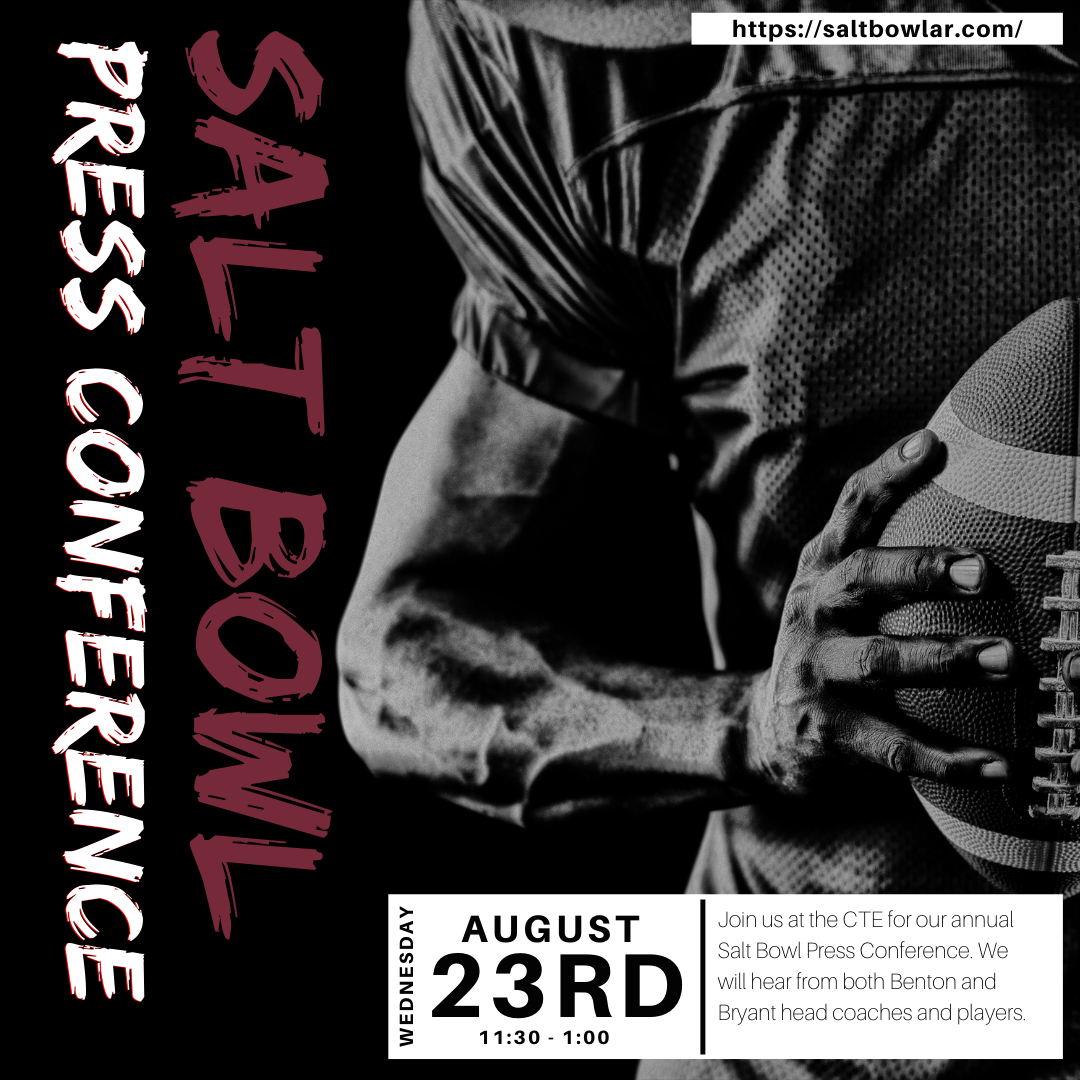 Blood Drive Blitz Mobile Blood Drive
Everything is a competition around here! Make plans to donate blood at River Center on Thursday, August 24th from 10am-5pm.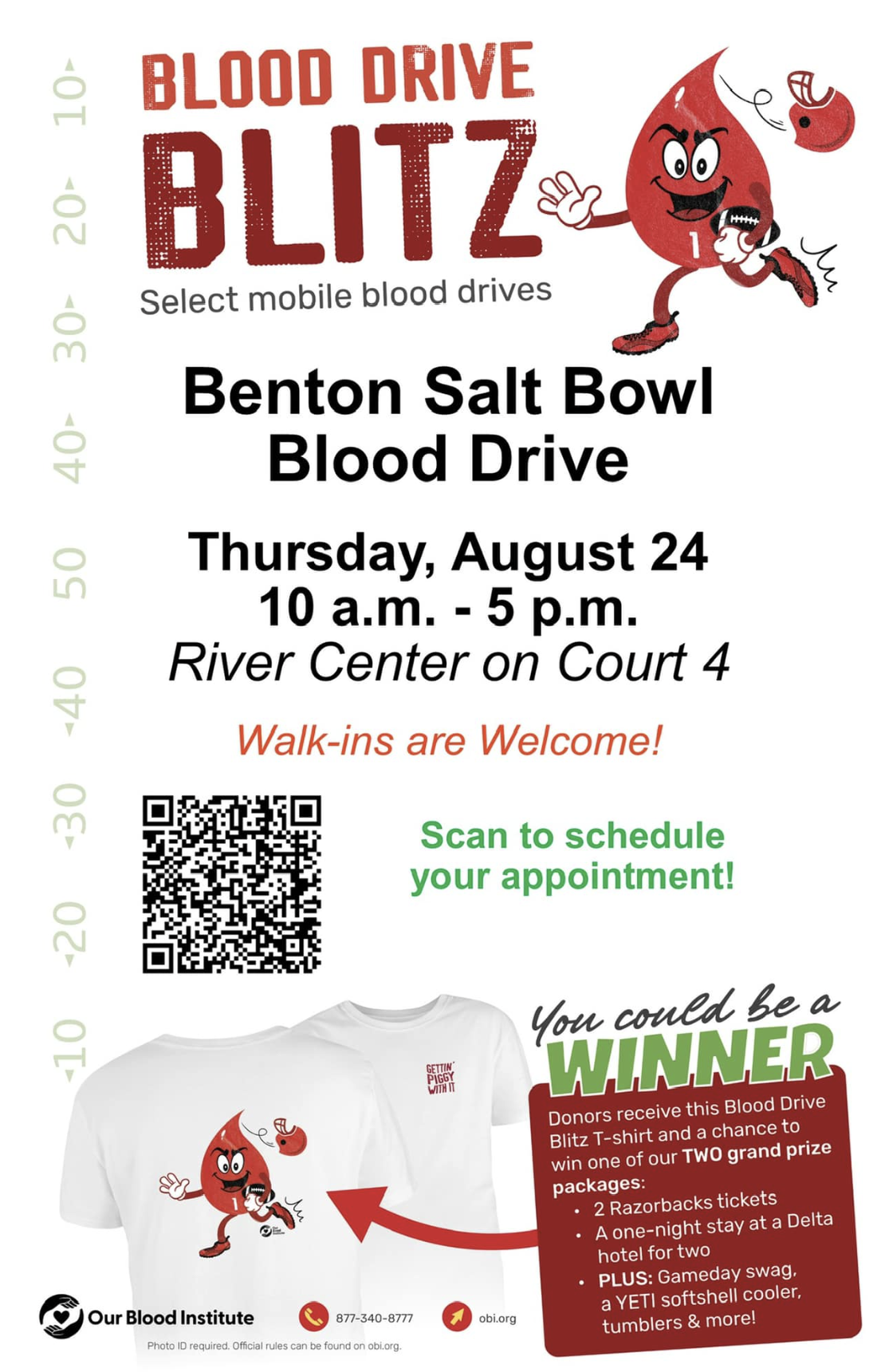 Battle of the B-Towns! Join us as our Volleyball team takes on the Bryant Hornets in our 2nd Annual Battle of the B-Towns. We are hosting at the Arena on Friday, August 25th. Game starts at 5pm and cost to enter is $5. Tickets can be purchased here!
SALT BOWL SATURDAY! Tickets will NOT be available on game day. Tickets will be available until Friday at 7pm. Panthers must enter gate 7 only. Your ticket is good for one FREE queso with purchase of a meal at Chuys! Get tickets here!