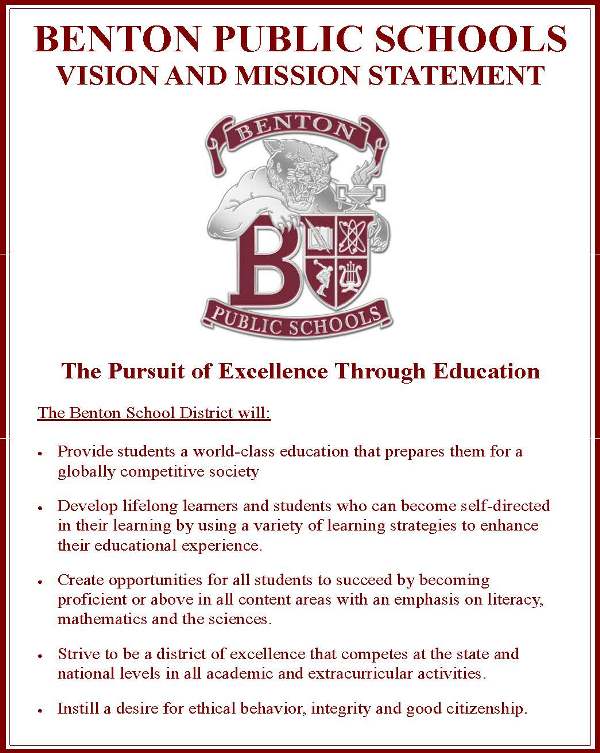 Come work with us! For Job Openings at the Benton School District click here.
Annual Report to the Public 2019-2020
Facility Master Plan
Attendance Zones
Whistleblower Act
Community Flyer Distribution Application
ASBESTOS LEGAL NOTICE
LEGAL NOTICE
The Asbestos Hazard Emergency Response Act requires that all school districts, public and private, inspect each building for asbestos containing materials, and provide annual notification. Management plans are then developed that outline how these materials, if present, will be handled. The Benton School District is committed to maintaining a safe and healthy environment for all children, employees, and guests in our schools. We will continue to inspect, monitor, repair, and abate areas which contain asbestos within the building material. Copies of our management plan and inspection reports are available for review at the Benton Schools Administration Building, 207 W. Conway Street.