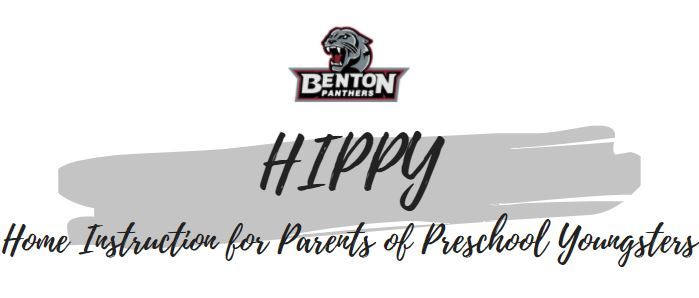 Benton HIPPY (Home Instruction for Parents of Preschool Youngsters) is now enrolling preschoolers ages 3-4 years old. Parents who have a child age 3 by December 31st or age 4 by August 1st are eligible to participate.
HIPPY is a school readiness program that prepares preschoolers for school success. HIPPY is at no-cost to parents that meet the enrollment requirements. Program eligibility is based on income.
The program includes 30 weeks of curriculum lessons with 9 storybooks. HIPPY provides parents with daily instructional packets that include educational and enrichment activities that prepare their preschool child with reading and writing readiness skills. Parents meet with a parent educator each week for 1 hour to role-play the lesson and receive enrichment activities. Parents can also attend fun, free and educational monthly parent and child group meetings.
HIPPY began in Arkansas in 1986 and has become a major influence for families of preschoolers. In 2018-19, Benton HIPPY has been serving families for 17 years.
A parent is a child's first and most important teacher. Visit the HIPPY USA website at https://www.hippyusa.org, for more information.
To enroll or for more information, contact Kelly Moore, HIPPY Program Coordinator at 501-776-5757 or email atkmoore@bentonschools.org