Meet BHS School Nurse: Kelea Duke, RN
My name is Kelea Duke. I've been a nurse for 11 years, and this is my 4th year at BHS. My husband, Brian, and I have been married for 14 years. We have 3 amazing kids who all attend Benton Schools. Brian and I also graduated from Benton. I love working at the high school and being able to take care of our students. It's hard to ever have a bad day when you are surrounded by so many smiling faces! Go Panthers!
Email: kduke@bentonschools.org
Phone: 501-776-5771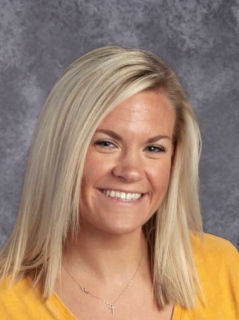 Immunizations required for students in High School: 2nd dose of the MCV4 vaccine.
In Compliance with Arkansas State Immunization Law, your student will require the vaccine(s) checked below for the 2021-2022 school year.
It is the parent's responsibility to submit proof of immunization to the school nurse.
Please provide proof of immunization or appointment for immunization to Mrs. Duke by Oct 31, 2021.
MCV4 #2 Required for all students turning sixteen (16) by September 1, 2021.

**MUST BE GIVEN AFTER STUDENT'S 16TH BIRTHDAY TO BE VALID.