Free backpacks & School Supplies! Information in the photo: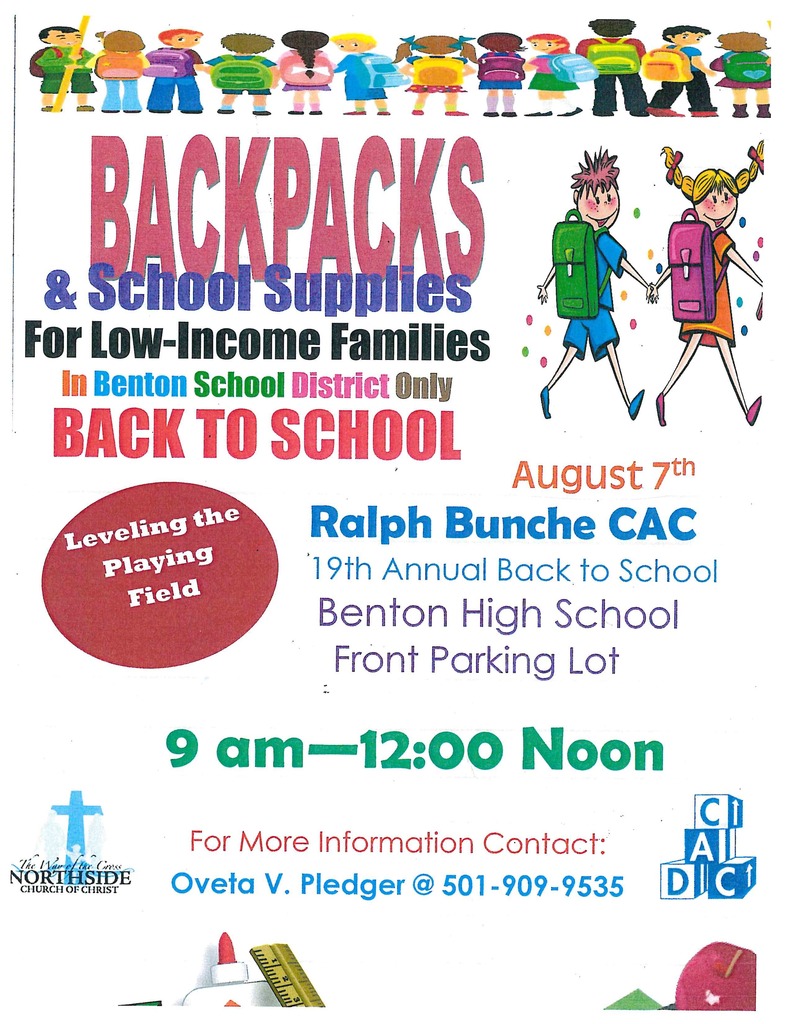 To all parents/Guardians: Please remember all normal childhood immunizations are due; especially for those entering Kindergarten, Seventh grade and all students who are eleven and sixteen. A new exemption letter is required each year per state law for non-immunized students.

TONIGHT AT 5&6 on @thv_11 : The importance of AEDs on campus. Who's trained, how they can save lives.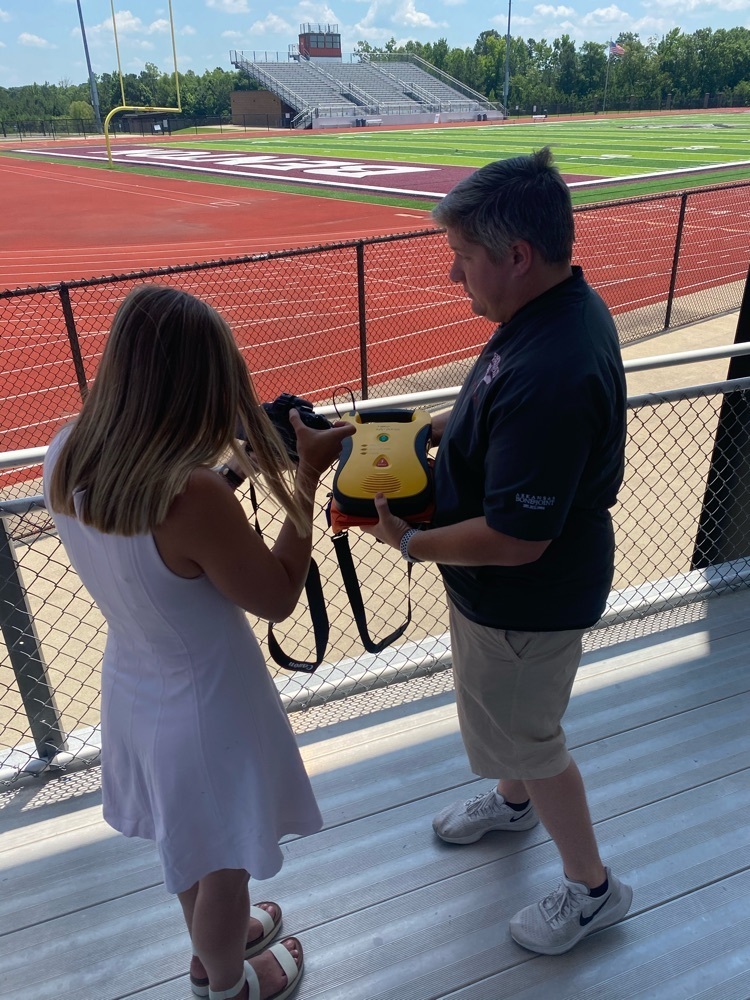 Students/Parents/Guardians/Staff: Benton School District will offer a COVID Vaccine Clinic on June 10, 2021, at Ringgold Elementary Gym starting at 4:00 PM for all students age 12 and up, their parents, and staff. Fill out the survey ONLY if you wish to receive vaccine on June 10th. We will be offering Dose 2 for any students or parents that received a vaccine during athletic physicals (5/18) or at Ringgold ESL night(5/20) at that time. Please fill out the survey to be added to the list. Pfizer Vaccine will be offered.
https://docs.google.com/forms/d/e/1FAIpQLSfSjAs5M4_dp2TRwgpsSgOm8tiEd4q2CEA7PbQQEc3nghwcHQ/viewform?usp=sf_link

A note from our Athletic Director Scott Neathery-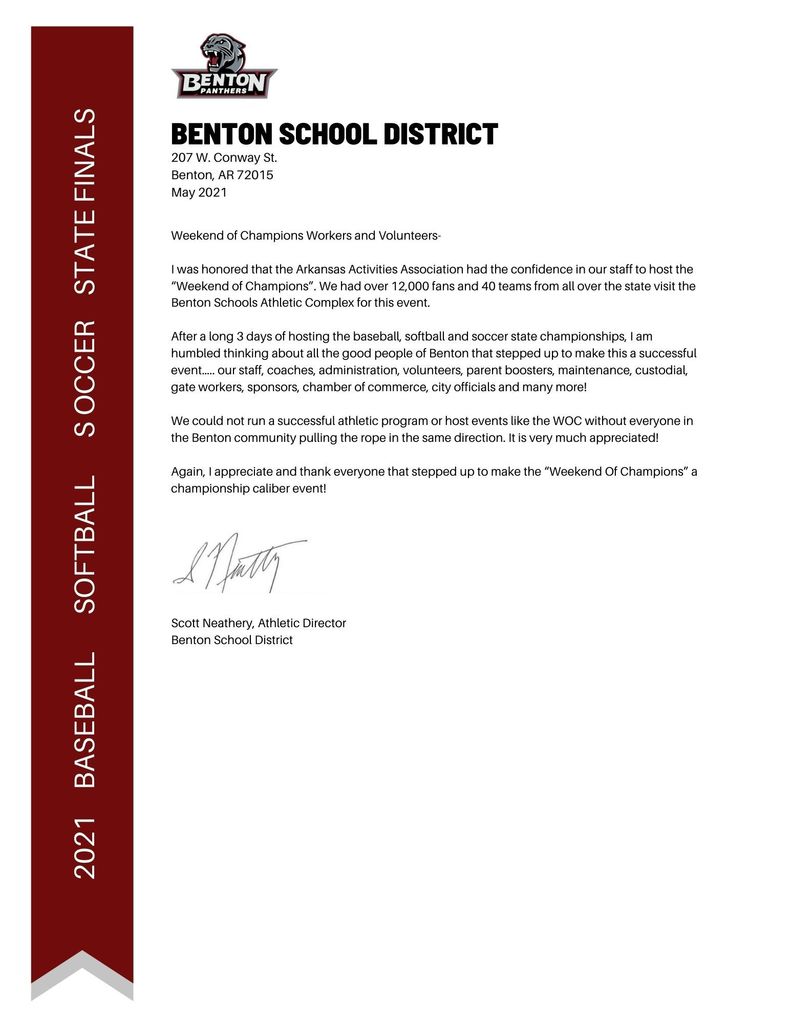 AAA State Championship Softball game streamed: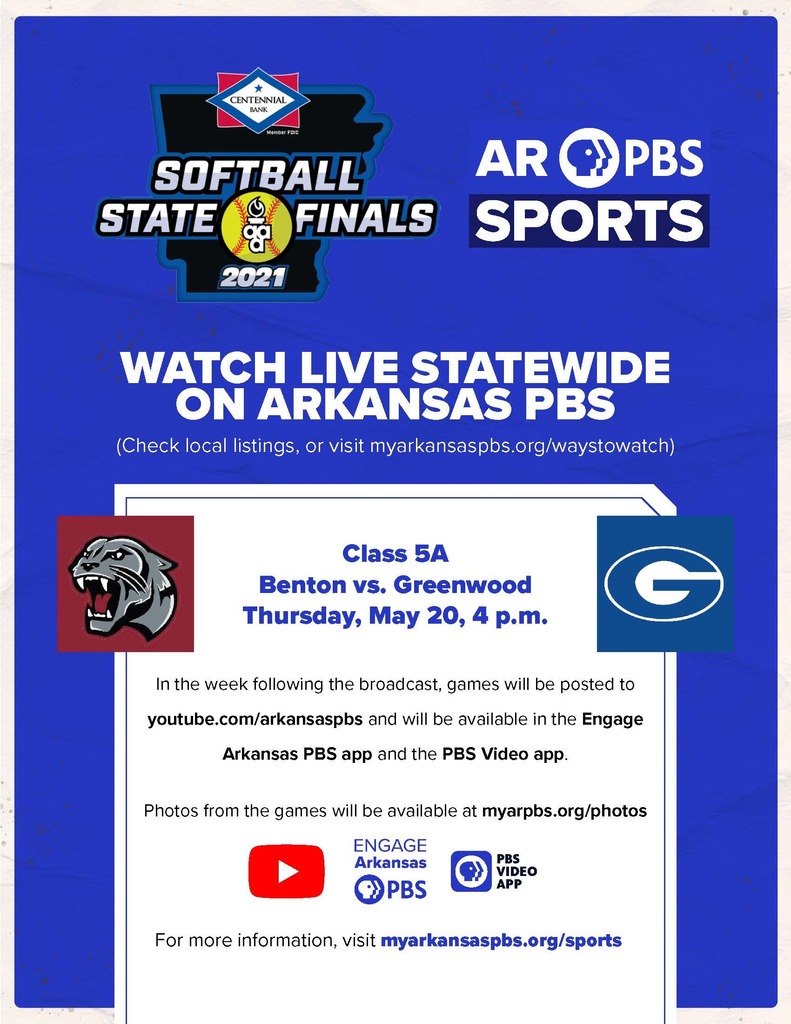 If inclement weather changes a game time for the AAA state tournament, we will have it posted here and on our Benton Panther Athletics Facebook page.

Device Returns for Elementary Students is May 17/18. Please make sure your student returns their device, charger, and case to school.

CONGRATS! Sakari Faulkner signs her National Letter of Intent with the Mississippi College Track & Field Team. Way to go!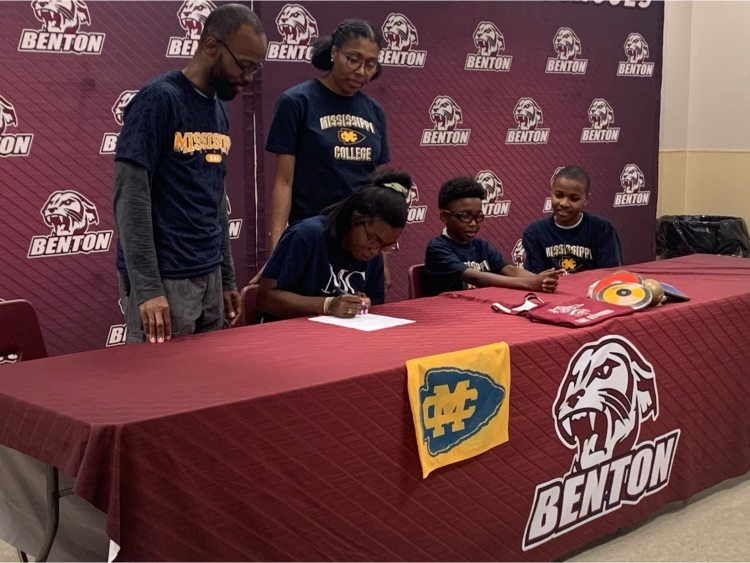 Congrats to Tuesday Melton! She signed her Letter of Intent with OBU on Wednesday!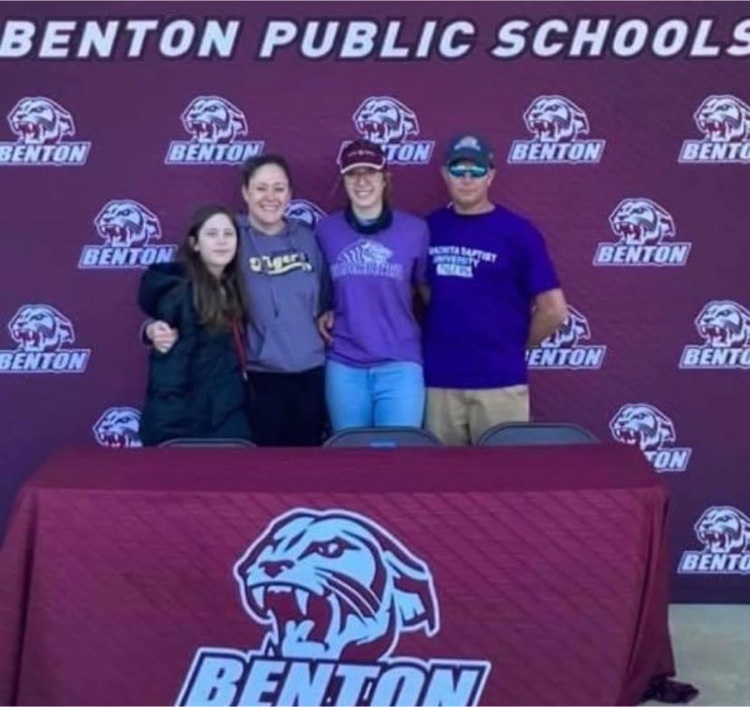 Benton School District March 30, 2021 The Benton School District is committed to health and safety and has taken extensive steps to keep our staff and students healthy over the past year. Tuesday afternoon, Governor Asa Hutchinson announced he is lifting the statewide mask mandate. At this time, district leadership will take guidance from the AR Department of Education as this applies to schools. A more formal announcement regarding the position of the Benton School District will be coming soon.

**BENTON PANTHER WINDOW STICKERS** While they last! Come to the Benton Central Office for a window/car sticker to show your Panther Pride. 2 Options: 1. Sticks on outside of window 2. Sticks on inside (similar to oil change sticker)

Congrats to our Panther Pride awardees at Monday evenings Board Meeting! BJH and BHS students honored for their accomplishments. #BPSPantherPride #ChooseBenton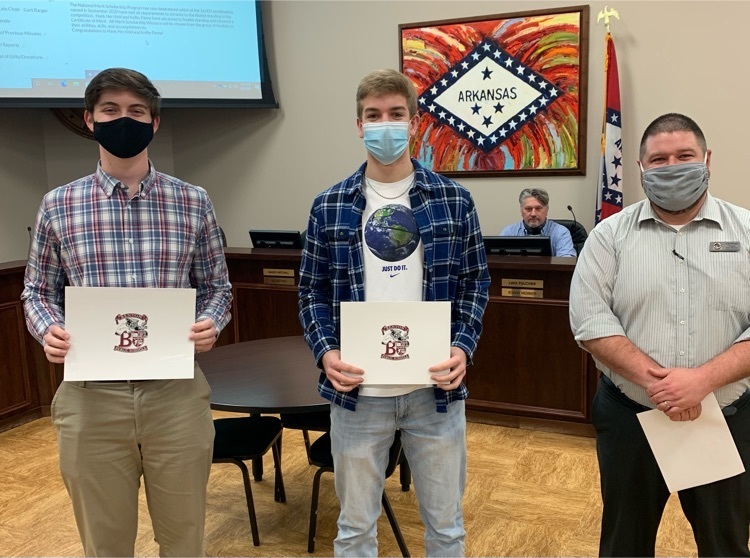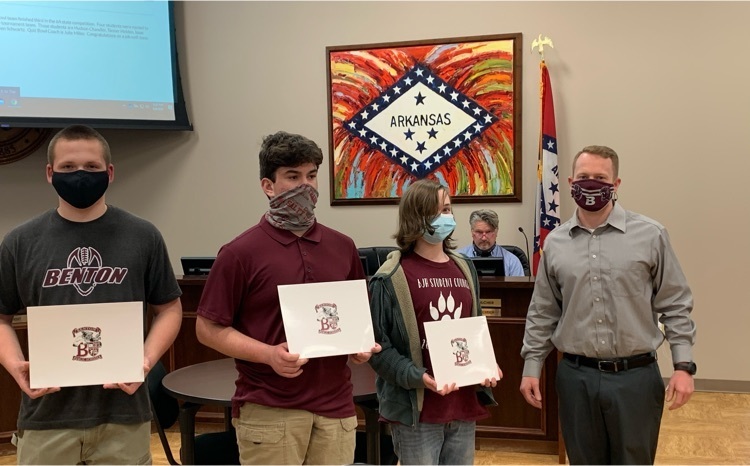 The Benton Ringgold ABC Pre-K program is accepting applications for the 2021-22 school year. Children must be 4 by August 1, 2021. All applications must be completed online at this link:
https://forms.gle/gqLySVERvMy3KRe99
Please call the Dawson Education Cooperative at 870-246-1450 if you have any questions.

Shout out to Benton Food Services Ladies and Aramark for handing out more than 200 meals last night for students out today! Thank you for your dedication to all Panthers! 👏🏻

Thursday 2/18 and Friday 2/19 will be Virtual Days for all students. Campus will be closed. Please check Google Classroom for assignments. Padres de familia, el jueves 18 de febrero y el viernes 19 de febrero son días virtuales. Se les pide hagan que sus estudiantes entren a Google Classroom y completar asignaturas.

We are thrilled to announce that out of 339 campuses nominated for the 2020-2021 Capturing Kids' Hearts National Showcase School award, BPS has 3 schools nominated! Congrats to Caldwell Panthers, Howard Perrin Elementary, & Ringgold Elementary!