SHARE! Here is the map for parking at INFINITI of Central Arkansas for the Salt Bowl Pep Rally TONIGHT! Please share with friends!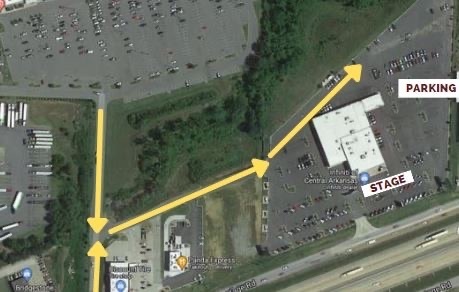 Shout out to Stout Plumbing for the amazing lunch and gift baskets that will be raffled out to our staff. Thank you so much!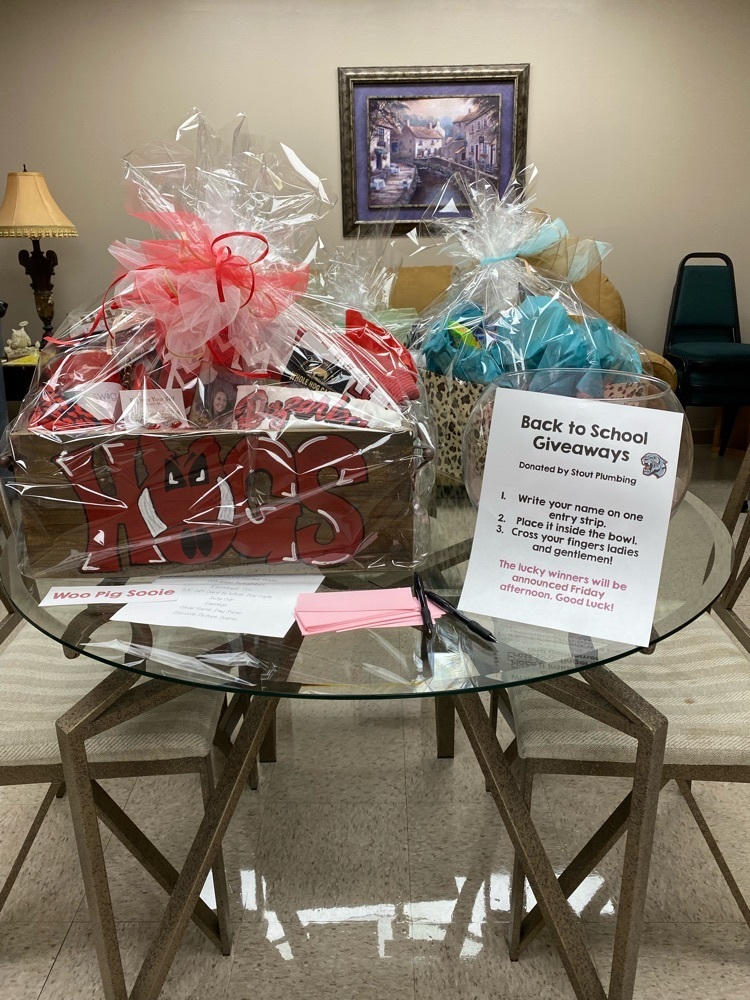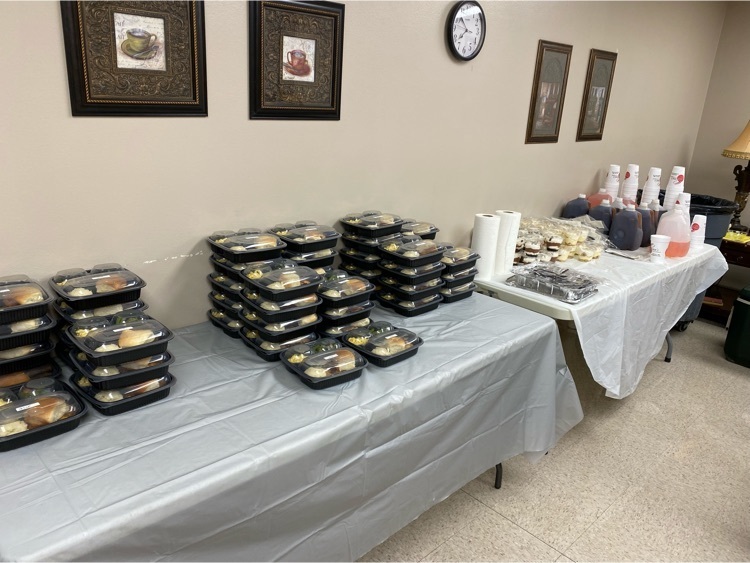 Officer Oliver has been with BNPD for close to 3 years. This year, she has joined the SRO Division as School Resource Officer for Ringgold Elementary. Though she never thought she would become a police officer, she loves serving her community and talking to people in general. As an SRO, she looks forward to making an even bigger impact. A native of Pine Bluff, Officer Oliver loves to travel, be outdoors and spend time with family. She's also a big animal lover and has four fur babies to prove it. Law enforcement isn't her only service to her community and country. She also served in the Army National Guard for 8 years, which included a tour to Kuwait and Iraq. She lives by the motto: "Never lose your smile" and recommends everyone give it a try, especially as we kick off a new school year with lots of changes!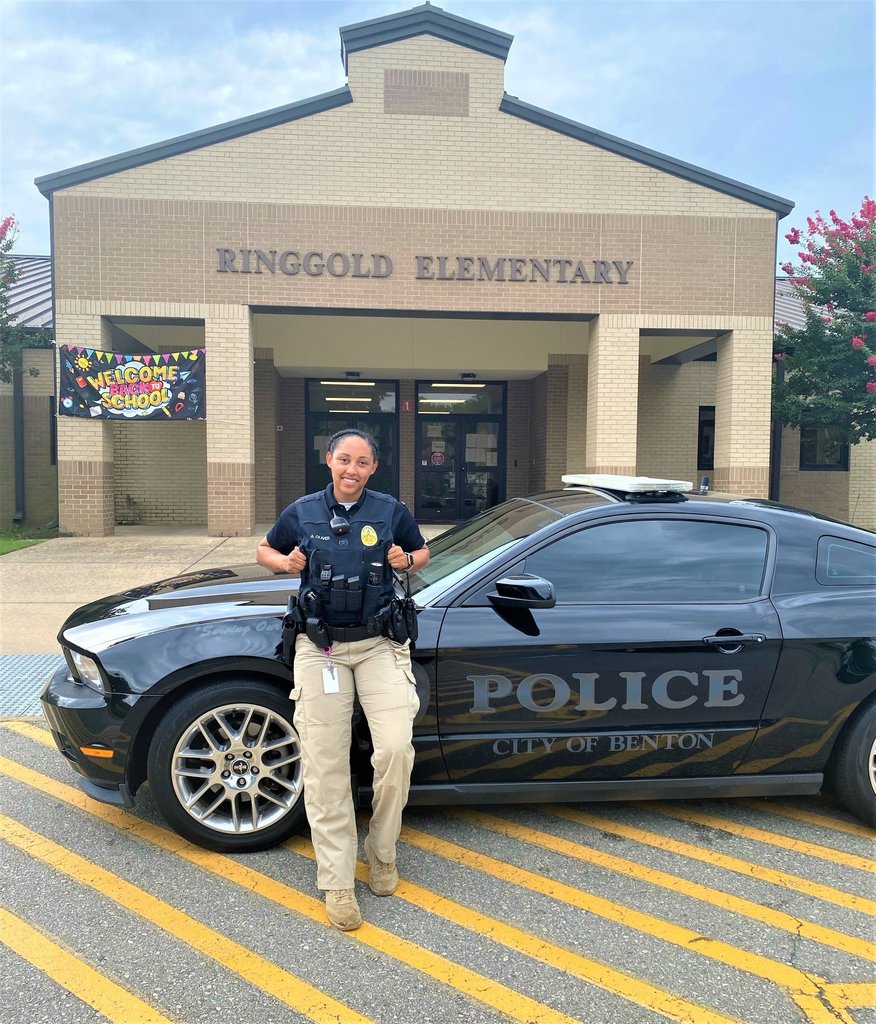 In 1 week Benton Panthers will be back in the classroom for the 2021-2022 school year. The School Board approved on Monday August 9th to purchase air purifiers for all classrooms in the district. With this purchase, students and staff will begin the year under the same guidelines as we ended the 2020-2021 school year. Masks will be optional for staff and students. We will continue to follow guidelines from the Arkansas Department of Health and Arkansas Department of Education.

CONGRATULATIONS! Kristi Chumley was named GT Administrator of the year. Way to go!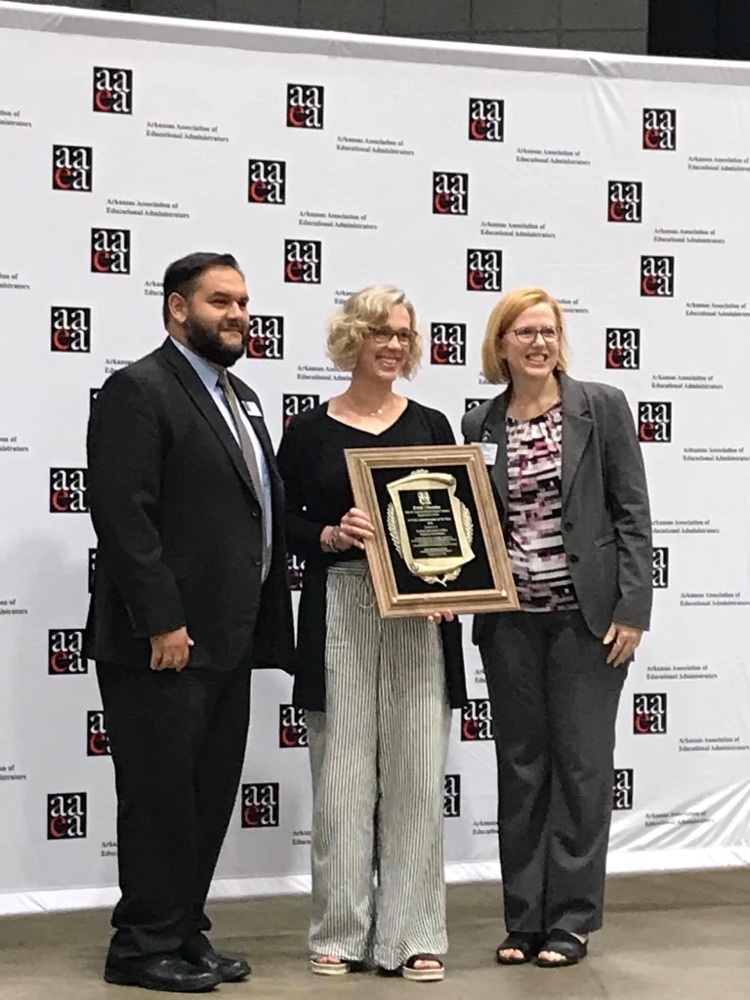 THE BENTON SCHOOL DISTRICT IS PLEASED TO ANNOUNCE THAT BREAKFAST & LUNCH WILL BE SERVED TO ALL STUDENTS AT NO CHARGE DURING THE 2021-2022 SCHOOL YEAR. It is not necessary to complete a meal application for free or reduced priced meals as the USDA has extended free meal benefits to all students at this time. For households who wish to complete a meal application, the link is here: ezmealapp.com.

Free backpacks & School Supplies! Information in the photo: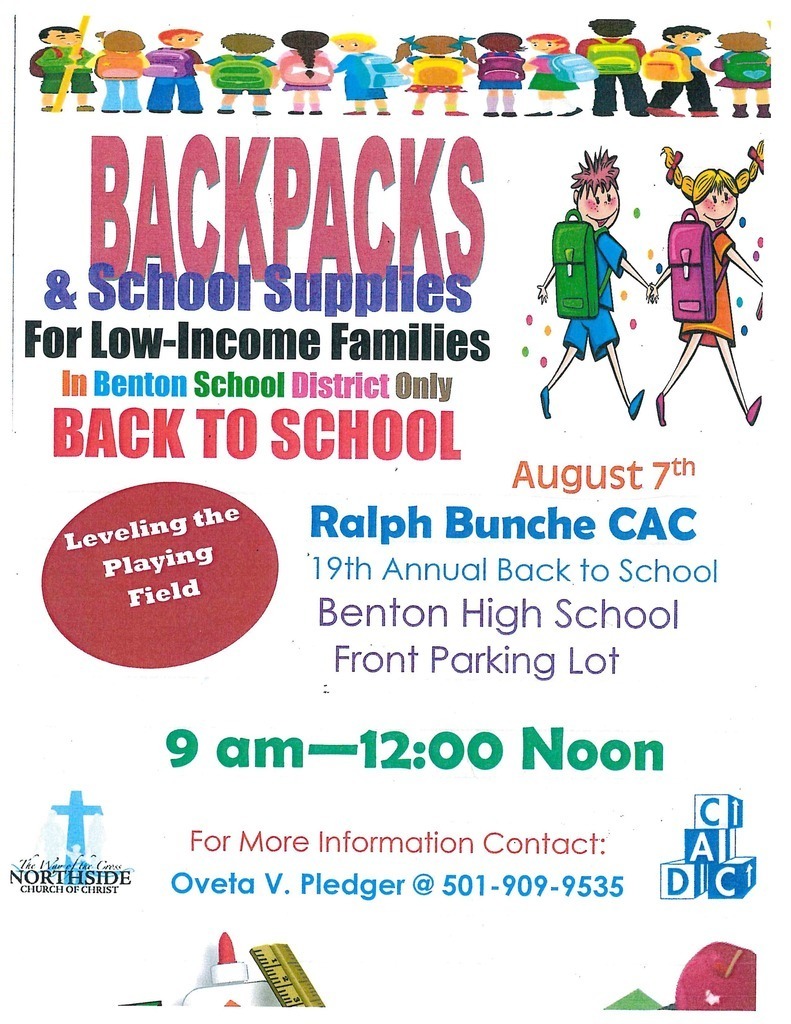 To all parents/Guardians: Please remember all normal childhood immunizations are due; especially for those entering Kindergarten, Seventh grade and all students who are eleven and sixteen. A new exemption letter is required each year per state law for non-immunized students.

TONIGHT AT 5&6 on @thv_11 : The importance of AEDs on campus. Who's trained, how they can save lives.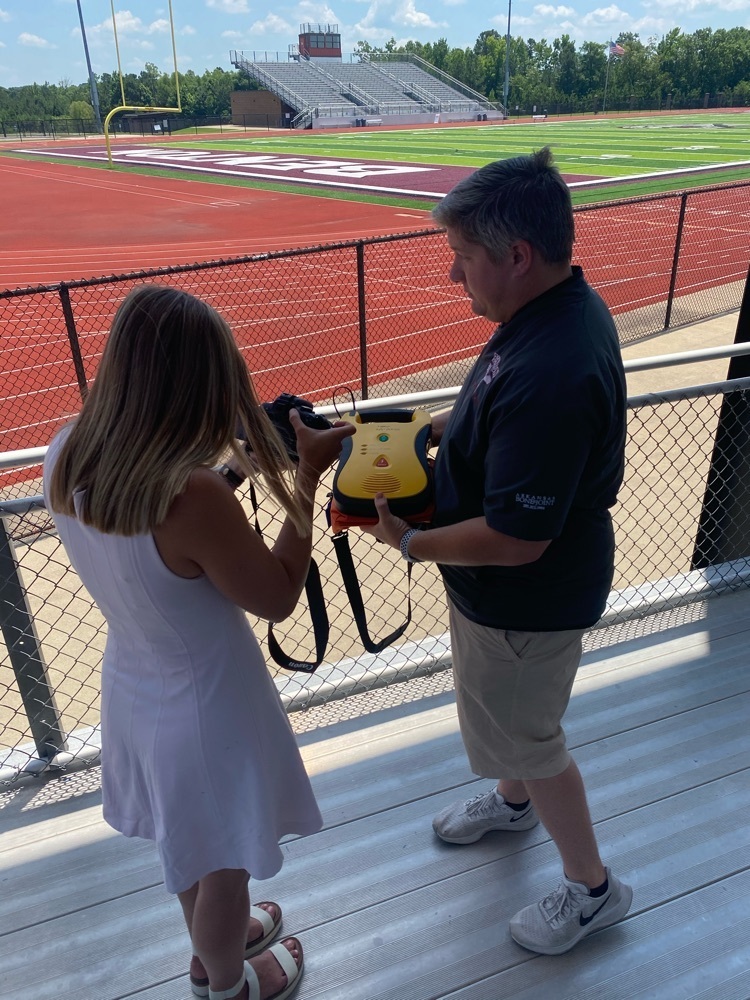 Device Returns for Elementary Students is May 17/18. Please make sure your student returns their device, charger, and case to school.

Benton School District March 30, 2021 The Benton School District is committed to health and safety and has taken extensive steps to keep our staff and students healthy over the past year. Tuesday afternoon, Governor Asa Hutchinson announced he is lifting the statewide mask mandate. At this time, district leadership will take guidance from the AR Department of Education as this applies to schools. A more formal announcement regarding the position of the Benton School District will be coming soon.

**BENTON PANTHER WINDOW STICKERS** While they last! Come to the Benton Central Office for a window/car sticker to show your Panther Pride. 2 Options: 1. Sticks on outside of window 2. Sticks on inside (similar to oil change sticker)

The Benton Ringgold ABC Pre-K program is accepting applications for the 2021-22 school year. Children must be 4 by August 1, 2021. All applications must be completed online at this link:
https://forms.gle/gqLySVERvMy3KRe99
Please call the Dawson Education Cooperative at 870-246-1450 if you have any questions.

Shout out to Benton Food Services Ladies and Aramark for handing out more than 200 meals last night for students out today! Thank you for your dedication to all Panthers! 👏🏻

Thursday 2/18 and Friday 2/19 will be Virtual Days for all students. Campus will be closed. Please check Google Classroom for assignments. Padres de familia, el jueves 18 de febrero y el viernes 19 de febrero son días virtuales. Se les pide hagan que sus estudiantes entren a Google Classroom y completar asignaturas.

We are thrilled to announce that out of 339 campuses nominated for the 2020-2021 Capturing Kids' Hearts National Showcase School award, BPS has 3 schools nominated! Congrats to Caldwell Panthers, Howard Perrin Elementary, & Ringgold Elementary!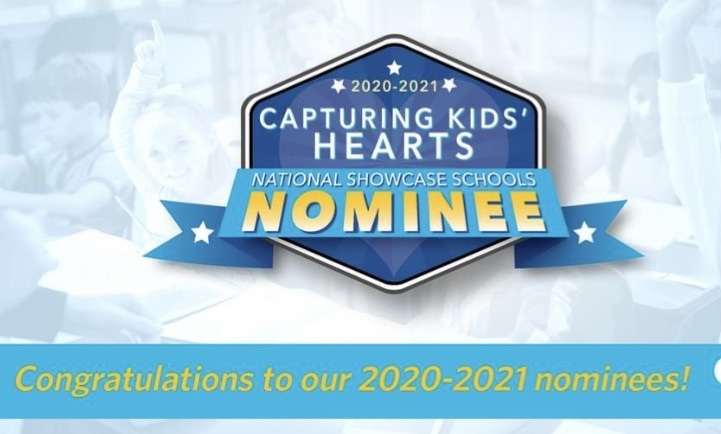 Tuesday February 16th will be a Virtual Day for all students. Please make sure to check Google Classroom for assignments.

REMINDER: Monday, February 15th is a Virtual Day for all students. Campus will be closed. Have your student check their google classroom for assignments.

Benton Panthers LOVE to READ! Register for Benton School District's book giveaway! Complete the registration form to enter. Drawing will be held February 16, 2021 There will be a winner in each of the following grade categories: A winner per grade level K-12 Winners will be notified at school and will receive their books at school. Entry form:
https://forms.gle/AWqsZK5XnDVkkMjn9