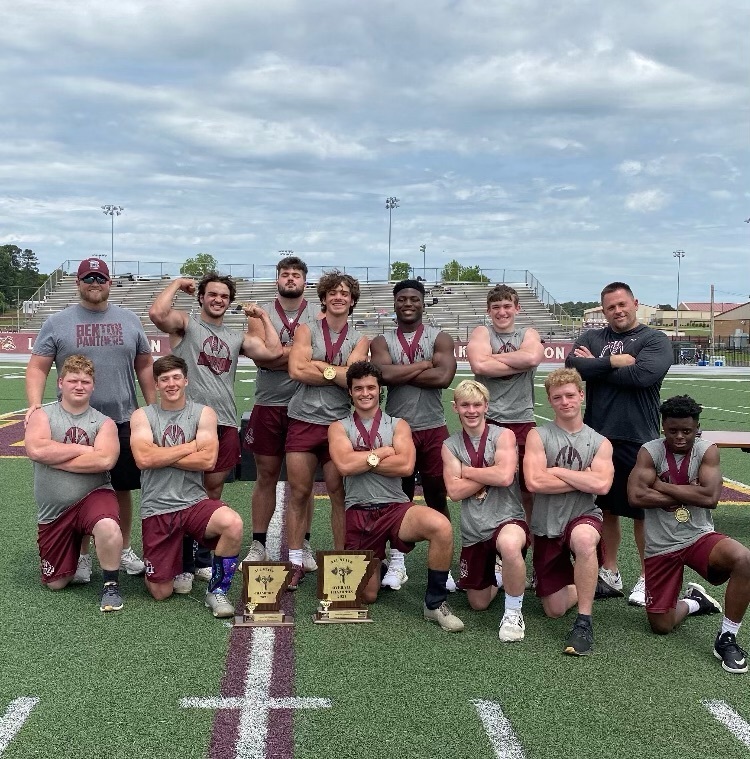 Benton 6A State Weight Meet Champions
Benton Panther Athletics
Saturday, May 01, 2021
Your BENTON PANTHERS are 6A State Weight Meet CHAMPS!
This is our 3rd Straight Weight Lifting Championship 💪🏻
Walker Davis finished 2nd in the Heavy Wt Class.
Andre Lane finished 2nd in the 220 lb Class.

Beau Wright won the 198 lb Class and also set a New State Record in the Power Clean of 350 lbs.

Cain Simmons finished 3rd in the 181 lb Class.
Jayvon Parker won the 132 lb Class.

Josh Brumley finished 3rd in the 123 lb Class.