EDIT MAIN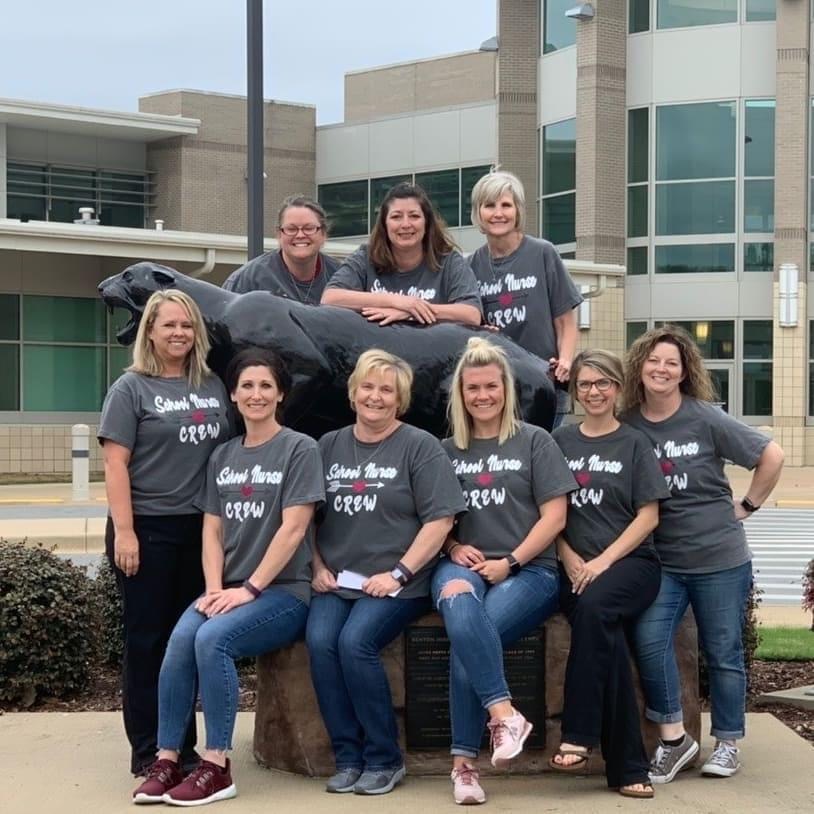 Check out the Benton Public School Nurses on FACEBOOK!
Cheryl Watson: Health Services Coordinator, COVID-19 Liaison
Kelea Duke: Benton High School
Veronica Osburn: Benton Junior High
Deirdre Fouche & Sherri Poe: Benton Middle School
Ronda Wagner: Angie Grant Elementary
Candy Sample: Caldwell Elementary
Amber Raymond: Howard Perrin Elementary
Miranda Kuykendall: Ringgold Elementary
HEALTH INFORMATION REGARDING COVID-19
COVID-19 is the short name for "coronavirus disease 2019." It is a new virus, and experts at every level are still learning about it. COVID-19 has impacted everyone in some way, and provides challenges to all industries and institutions, including schools. The Benton School District is committed to the safety of every student and staff member.
We cannot mitigate every risk, but the BSD is taking all precautions recommended by health officials to maintain clean, safe schools for everyone.

COVID-19 Screening Form for Staff/Students
Isolation (Positive Case) Spanish
Glucagon/Insulin Administration Consent Form
COVID-19 Directives, Orders, & Health Guidances
Arkansas Ready to Learn Healthy School Guide
Schools and Childcare Programs
Re-Entry to Onsite Summer Programs/Activities