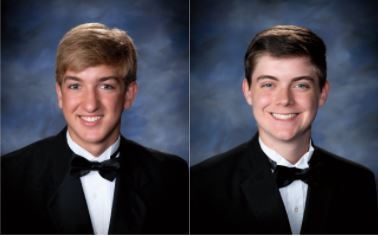 Merit Scholars Advance to Finals
Benton School District
Wednesday, February 10, 2021
February 10, 2021
Hank Herzfeld and Kolby Payne have advanced to Finalist standing in the National Merit Scholarship Program. Congratulations!
In February, some 15,000 Semifinalists are notified that they have advanced to Finalist standing. High school principals are also notified and provided with a Certificate of Merit to present to each Finalist.
All winners of Merit Scholarship awards (Merit Scholar® designees) are chosen from the Finalist group based on their abilities, skills, and accomplishments—without regard to gender, race, ethnic origin, or religious preference. A variety of information is available for NMSC to evaluate: The Finalist's academic record, information about the school's curriculum and grading system, PSAT/NMSQT Selection Index score, the high school official's written recommendation, information about the student's activities and leadership, and the Finalist's own essay.
Beginning in March and continuing to mid-June, NMSC notifies approximately 7,600 Finalists that they have been selected to receive a Merit Scholarship® award.